APPLICATION OF SMALL-GROUP DISCUSSION
An educational specialist from ÖGEM visits your classroom in the scheduled time and date.
After you leave the class, the specialist informs the students about the mid-semester evaluation and gives information about the application.
If the class is composed of few number of students, then the discussion is done as a whole class. When the class is crowded, the ÖGEM specialist chooses a few students to conduct the discussion and asks the other students to leave the classroom.
Students are expected to read all questions in the Small Group Discussion Form and they are given a certain time to think about their responses.
Students discuss their own answers on each of the questions.
The student responses are noted down by the specialist and she/he shares the feedback with the faculty after the course.
The application lasts approximately 20-25 minutes.
Small-group Discussion Form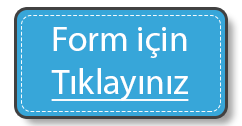 This form is composed of only open-ended questions.
The faculty may add or remove items. The student responses are analyzed through content analysis.
Advantages
More detailed feedback can be obtained from students.
Students can share their opinions and suggestions more sincerely and comfortably as they are given the opportunity to express themselves.
Disadvantages
When it is done with a few students randomly selected from the whole group, then it may not reflect the common view of all students.
---
Last Updated:
12/12/2018 - 22:47