ONLINE ACADEMIC STRESS MANAGEMENT SEMINAR
Dear students,
The Online Academic Stress Management seminar will be held on Monday, June 1, 2020, between 16:00 and 17:30, via the Zoom.us program. To participate in the seminar, you can register by clicking here. The participation form will be open until Saturday, May 30, 2020, 17:00. The seminar link will be sent to the first 1000 registered students via e-mail. When registering for the "Online Academic Stress Management" seminar, please use your METU e-mail address.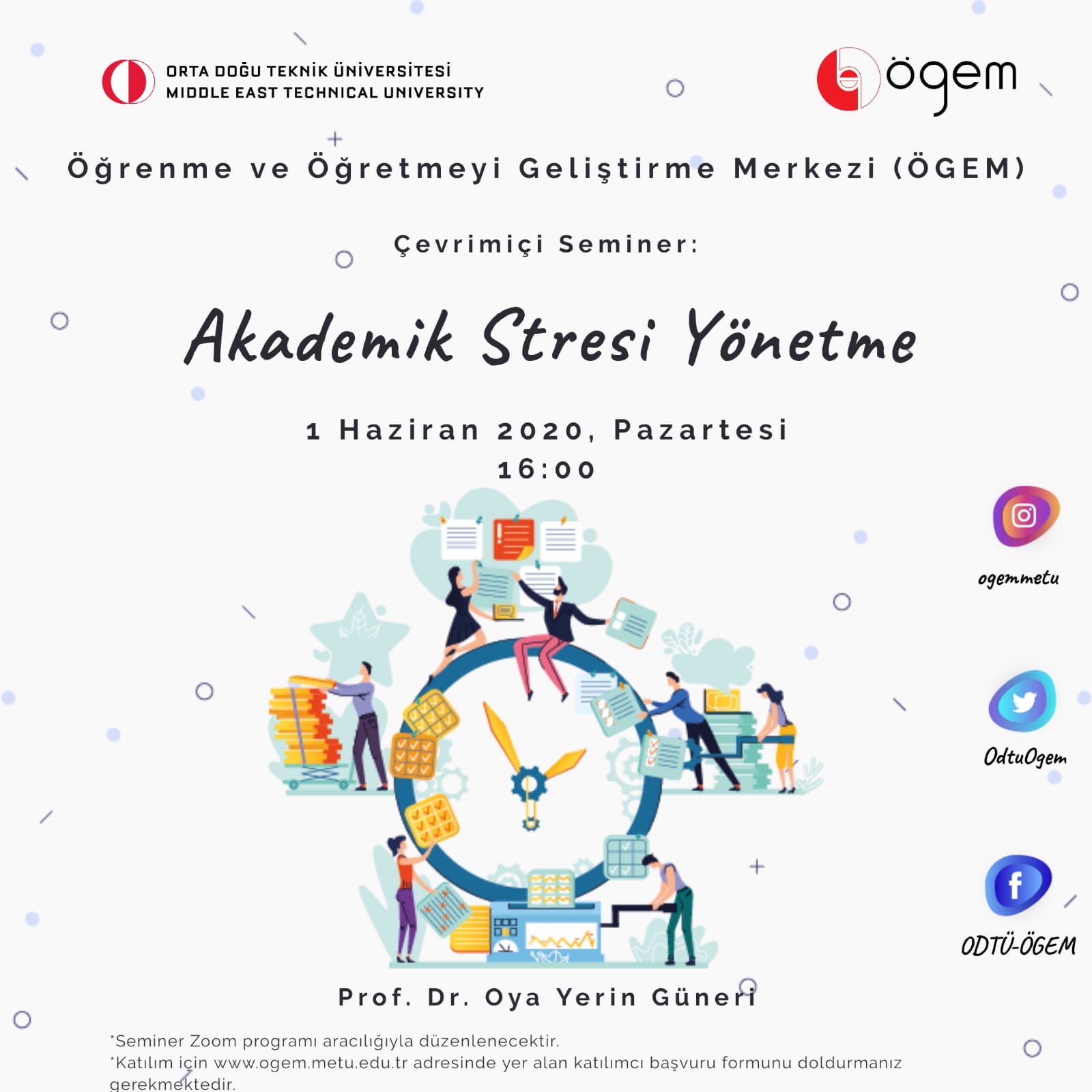 NOTE: The registration link will be sent only to those who register with metumail.
---
Last Updated:
27/05/2020 - 13:22