"LET'S LEARN TOGETHER" PROGRAM IS STARTING!
Dear Students,
If you are a Prep School student (beginner and elementary level) and need academic support for learning English, you can join the Let's Learn Together program this semester. In the program, you will be matched with a 3rd-year English Language Teaching Department student and study for two hours each week. You must complete the registration form and participate in the first face-to-face meeting on 12th October at 14:45 or 15:30 at Prep School E Building, Lecture Hall 2.
IMPORTANT! The program is only open to ODTÜ Prep School Students enrolled in programs at ODTÜ Ankara Campus.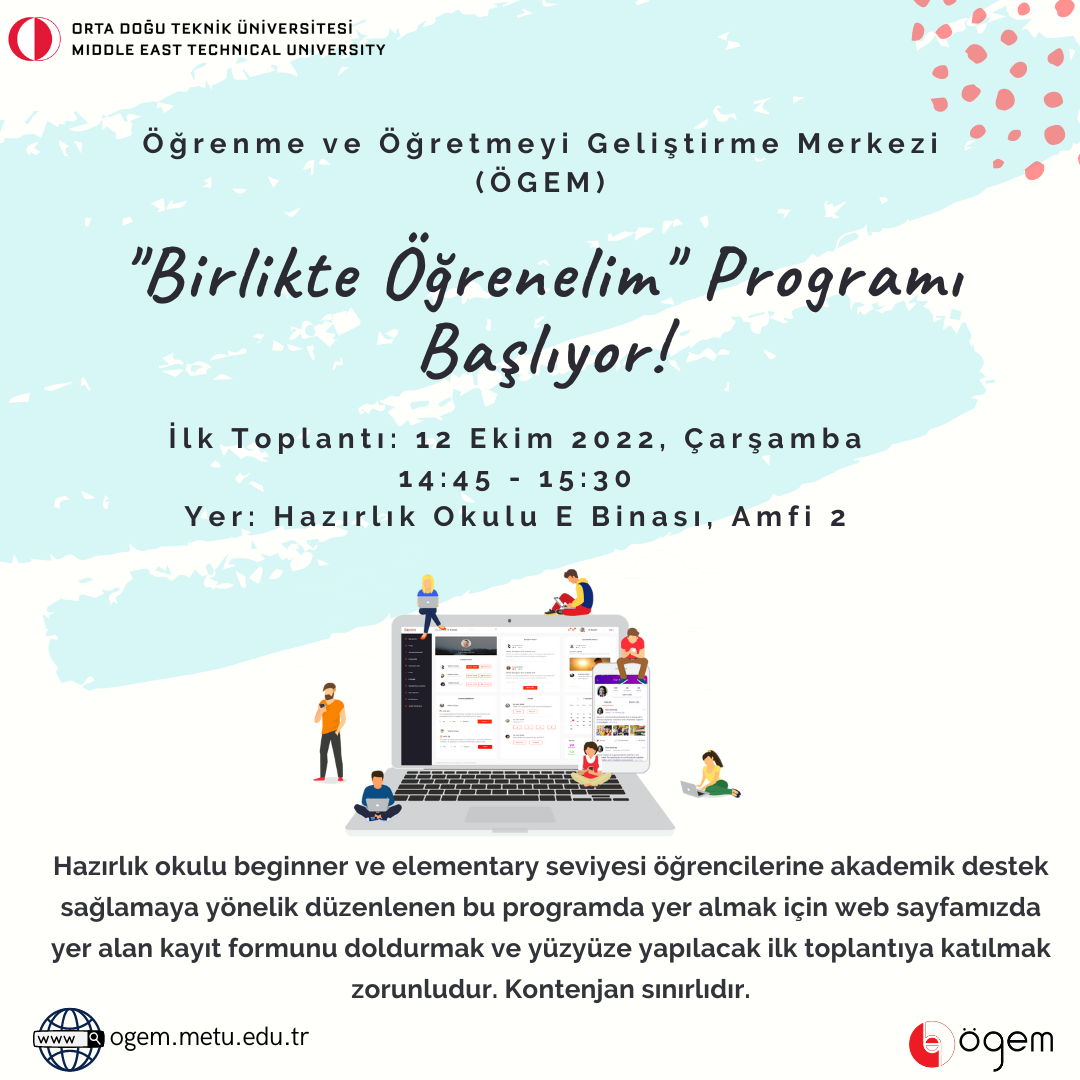 ---
Last Updated:
06/10/2022 - 11:57